The Inner Loop Writers- In- Residence Program at Woodlawn & Pope-Leighey House and Arcadia Farm
This summer, Woodlawn & Pope-Leighey House, along with site partner Arcadia Center for Sustainable Food and Agriculture, will host The Inner Loop Writing Series, Writers- in- Residence Program for the fourth consecutive year.
The Woodlawn property embodies a multitude of stories in the development of American history, agriculture, literature, and society that continue to educate and inform the public today. One part of that history includes the Woodlawn Literary Society, which existed in the 1800's. In an effort to revive and embrace this part of Woodlawn's past, the National Trust and Arcadia are providing emerging and established writers with the opportunity to attend events and have expanded access to the property. Through these opportunities, writers will develop their own literary and other artistic works, which will be displayed online on all of our websites. Please find the biographies of the writers who will be on site for the 2019 summer below.
The Inner Loop (TIL) is a writing community and monthly literary reading series for creative writers in the Washington, D.C. metro area. TIL strives to contribute to the dynamic and diverse literary community in our region by providing an outlet and network for writers at all stages to connect, share work aloud, and experience the work of their peers in an intimate, encouraging space. In collaboration with Woodlawn and Arcadia, TIL selects residents for the summer program by seeking writers working in our region who have an established commitment to using writing as a means to build community, to bring awareness to critical social and environmental issues, and as a creative force of empowerment.
If you are interested in meeting the authors in person, please consider attending Farm Tonic on the second Sunday of the author's residency, or look out for other program activities at Woodlawn during the summer. At Farm Tonic, held on the Arcadia Farm at the property, the authors will give a short reading to the community and Arcadia Farm volunteers. Please let Arcadia know in advance that you would like to attend by emailing, farmteam@arcadiafood.org.
Meet our 2019 writers:
Thu Anh Nguyen is a poet, essayist, calligrapher, painter, teacher, and life-long student. Her day job is teaching English and Social Studies to students at Sidwell Friends Middle School, where she was also the Equity, Justice, and Community Coordinator for the past two years. Her essays about diversifying literature choices have been published in the November 2018 and June 2019 issues of Literacy Today. Her poetry has been published in The Crab Orchard Review, The Salt River Review, and on RapGenius. She is collaborating on a daily art blog that can be found at thuandbecky365.art. She is also writing a cookbook of Vietnamese recipes with her brother, and that can be found at momsvietkitchen.com. She hopes that this summer's work will bear fruit in beautiful, hand-made books of her writing.
Read some of the work Thu produced during her time here at Woodlawn & Pope-Leighey!
Larew is a retired Director of International Programs within U.S. Department of Agriculture's Institute of Food and Agriculture where he helped guide several global hunger programs. He worked as an agricultural and higher education policy specialist at the U.S. Agency for International Development and held short-term detail assignments at the U.S. Senate and at the U.S. Department of State. He is also a poet whose work has appeared in many journals, anthologies and, in three collections. A recipient of a Creativity Grant from the Maryland State Arts Council and an Individual Artist grant from the Prince George's Arts and Humanities Council, he has also initiated Poetry X Hunger to bring poetry more fully to bear on issues of hunger in the U.S. and around the world. He is a member of The Folger Shakespeare Library's Poetry Board, and a He's been nominated over the years for four national Pushcart Prizes in poetry. On Facebook at Hiram Larew, Poet, at The Poetry Poster Project and at Poetry X Hunger.
Read some of the work Hiram produced during his time here at Woodlawn & Pope-Leighey!
Mary Cate Curley is a novelist and short story writer living and working in DC. Her work has appeared in Monkeybicycle, Barrelhouse, River & Sound Review, and Eleven Eleven Review, among others, and her story "Elbows" was chosen by Danielle Evans as one of Wigleaf's top 50 short fictions of the year. She earned an MFA from Hollins University and served as an Assistant Editor for YesYes Books. Mary Cate is currently at work on When the River Knew Our Names, a novel.
Read some of the work Mary Cate produced during her time here at Woodlawn & Pope-Leighey!
Kristina Gaddy an award-winning writer who believes in the power of narrative nonfiction to bring stories from the past to life in order to inform the world we live in today. In her forthcoming nonfiction book Flowers in the Gutter (Dutton 2020), she tells the true story of the teenage Edelweiss Pirates who fought the Nazis. In 2018, Kristina received a Robert W. Deutsch Foundation Ruby's Artist Award for Well of Souls, a literary exploration of the little known history of the banjo in the Americas, it's role as a a spiritual device in the hands of enslaved Africans, and the instrument's legacy in today's culture and society. Her writing explores and highlights forgotten and marginalized histories, and has appeared in The Washington Post, Baltimore Sun, Bitch Magazine, Narratively, Proximity, Atlas Obscura, OZY, Shore Monthly and other smaller history and music publications. Kristina sits on the board of the Baltimore City Historical Society, is on the planning committee of The Banjo Gathering, and is a member of the KnowYourHistory Collective.
Read some of the work Kristina produced during her time here at Woodlawn & Pope-Leighey!
PAST FEATURED WRITERS:
SUMMER 2018:
Samantha De Trinidad is a writer, medical cannabis cultivator, and food equity advocate. Her
original recipes can be found on Celiac.com, while her poems can be read in The Alaska
Quarterly Review, Transfer Literary Magazine, Cipactli Journal for Latino/a Art and Literature
and also heard on The Inner Loop Radio. She holds a degree in English from San Francisco
State University and is currently working on her first collection of poetry. Samantha hails from Northern California and currently resides in Washington DC with her partner where they tend their vegetable garden.
Read Sam's blog post about her time at Woodlawn here!
Read the original writing piece Sam produced during her time at Woodlawn!
Whitney Pipkin has been writing about food, farms and the environment as a freelance
journalist since moving to Northern Virginia in 2012. She also is a staff writer at the Chesapeake
Bay Journal, covering the nation's largest estuary and getting to know its historic places in the
process. Her freelance work appears nationally in The Washington Post, NPR, National
Geographic, Smithsonian Magazine and Civil Eats and in regional publications such as Virginia
Living, Northern Virginia Magazine and Arlington Magazine. Pipkin served as guest editor for
Edible DC's summer 2016 issue focused on how to eat with the Chesapeake Bay in mind, and
she is currently working on the magazine's fall 2018 issue. She lives with her husband,
3-year-old daughter, 1-year-old son and mischievous dog in Springfield.
Read Whitney's blog post about her time at Woodlawn here!
Read the original writing piece Whitney produced during her time at Woodlawn!
Andrew Tran is an avid reader from the DC Metro area. He used to teach at a local Jewish
Community Center. In his spare time, he performs standup comedy at dive bars. He has
graduated from Virginia Commonwealth University and has received honorable mention for
Creative Nonfiction at the VCU Writing Awards. His fiction and poetry has been published in
Whurk Magazine, Berfrois, Borfski Press, Five: 2: One Magazine, Spinebind Magazine, Queens
Mob Teahouse, Defenestration, and The Virginia Normal. Follow him on Twitter: @AndyT187
and Instagram: andyman1900. He also has a website: andrewtranwrites.com.
Read Andrew's blog post about his time at Woodlawn here!
Read the original writing piece Andrew produced during his time at Woodlawn!
Susan Lutz is a food journalist, educator, and television producer whose work focuses on exploring and chronicling heritage foodways and food preservation techniques. She has produced over 300 hours of documentary and nonfiction television programming for numerous cable networks including Food Network, HGTV, A&E, and History on topics that range from food chemistry to knitting. Her photography and video installation work has been shown throughout the US and Europe and is held in the permanent collections of the Long Beach Museum of Art and The New Museum in NYC.She is a member of the International Association of Culinary Professionals and Les Dames d'Escoffier Washington DC Chapter. Raised in Virginia's Shenandoah Valley (where her father still cures his own hams), she currently lives Washington, DC metro area.
Read the original writing piece Susan produced during her time at Woodlawn!
Sarah Ann Winn's first full length poetry collection, Alma Almanac, won the Barrow Street Book Prize, and will be published by Barrow Street Press in 2017. She is the author of five chapbooks, the most recent of which is Ever After the End Matter (Hermeneutic Chaos, 2017). She currently serves as Reviews Editor for Tinderbox Poetry Journal and Poetry Editor at Cider Press Review. She is the founder of Poet Camp, a roving residency for women writers. She lives in Manassas, Virginia with her husband, two lovely dogs, and one bad cat. While at the Arcadia residency, she hopes to continue a set of works responding to Frank Lloyd Wright houses she has visited around the country. Visit her at bluebirdwords.com or follow her @blueaisling.
Read the original writing piece Sarah produced during her time at Woodlawn!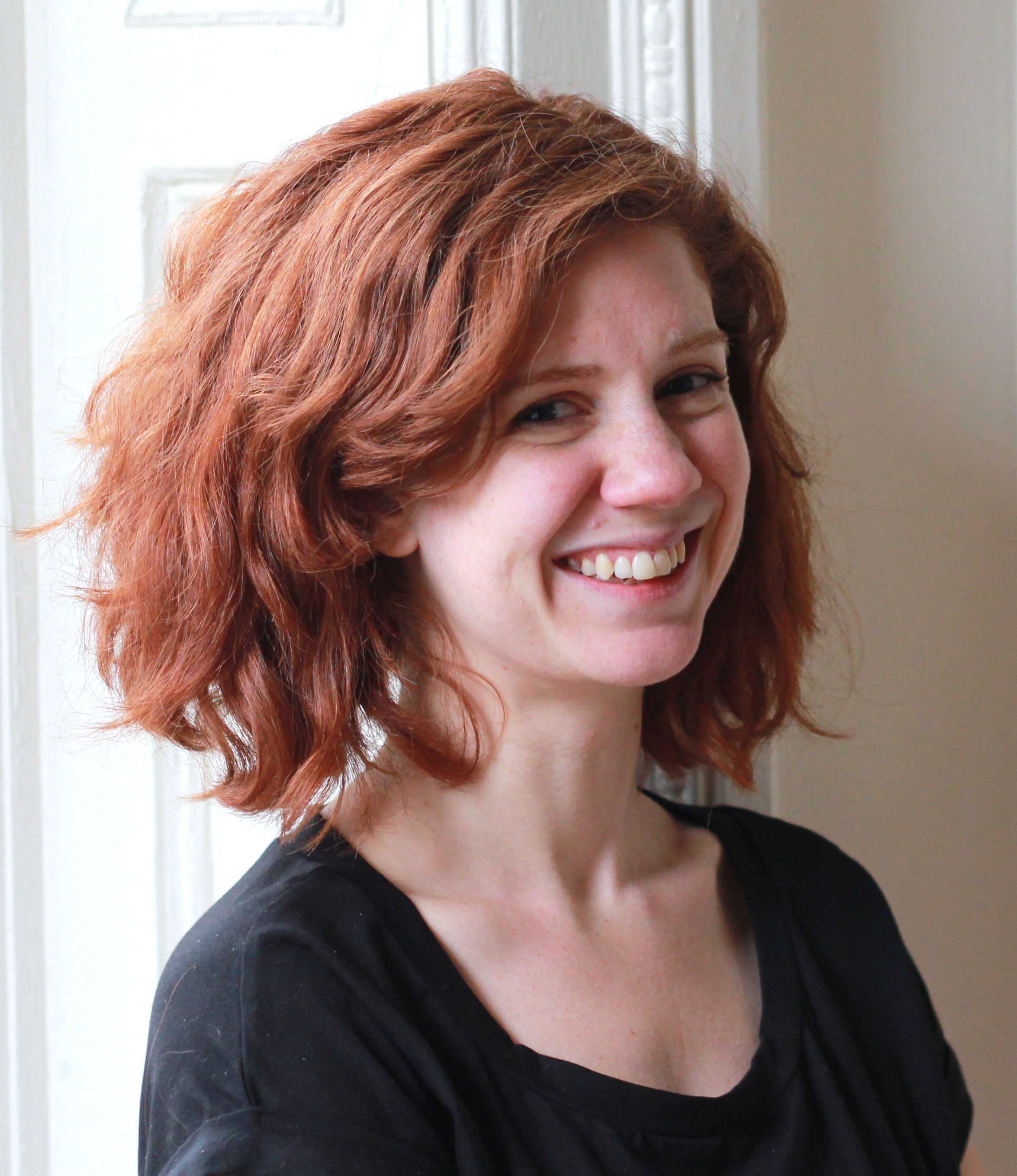 Kate Reed Petty is a Baltimore-based writer. Her children's graphic novel, "Chasma Knights," with artist Boya Sun, is forthcoming from First Second Books in May 2018, and her fiction and nonfiction has been published in The Los Angeles Review of Books, Ambit, and Nat. Brut. A graduate of the College of William and Mary, she holds a master's in fiction writing from the University of St. Andrews, and her work has been recognized with a Narrative Magazine "30 Below" award and a Pushcart nomination. She is currently working on a novel; during her residency, she's exploring the idea of "protest through work" through the Quaker history of Woodlawn.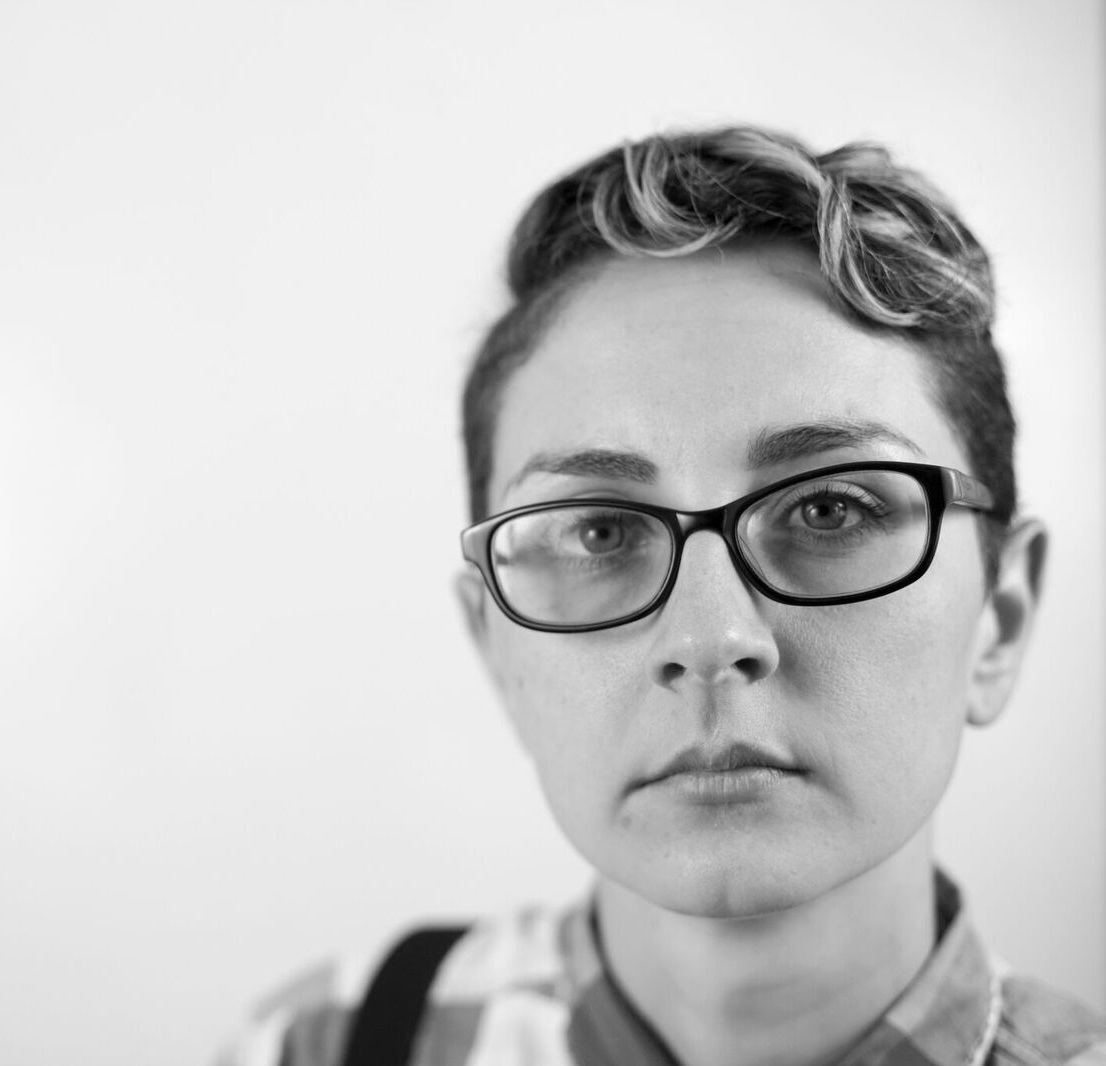 Tanya Paperny is a writer, editor, and translator living in Washington, D.C. Her work has appeared in The Atlantic, The Washington Post, Washington City Paper, Beltway Poetry Quarterly, The Literary Review, PANK, VICE, Pacific Standard, and elsewhere. Tanya is the recipient of fellowships from the D.C. Commission on the Arts and Humanities, the Vermont Studio Center, and OMI International Arts Center. Her collection "Short Shorts" was a semifinalist in the Gazing Grain Press 2014 Poetry Chapbook Contest. She is at work on a collection about violence, trauma, and resilience.
Shanon Lee is a Survivor Activist & Storyteller with features on HuffPost Live, The Wall Street Journal, TV One and the REELZ Channel. Her work appears in publications including The Washington Post, Cosmopolitan, Good Housekeeping, ELLE, Marie Claire and Redbook. Shanon is a Women's Media Center SheSource Expert and an official member of the Speakers Bureau for the Rape, Abuse & Incest National Network (RAINN). She is the writer, producer and director of MARITAL RAPE IS REAL, a short film that raises awareness for survivors of sexual assault.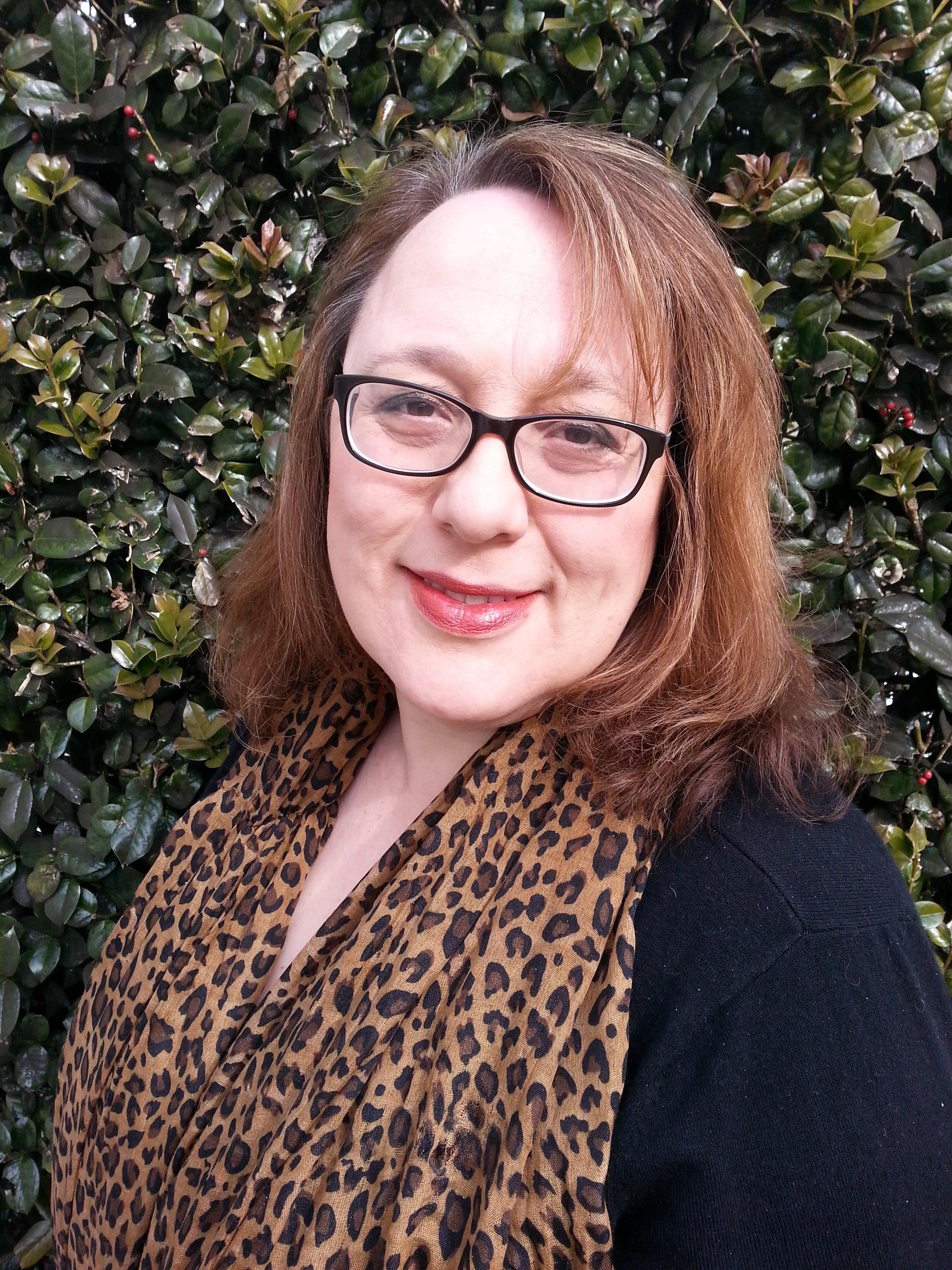 Caroline Bock
Caroline Bock is the author of two critically acclaimed young adult novels: LIE and BEFORE MY EYES from St. Martin's Press. Her short fiction is included in the 2016 Abundant Grace anthology published by Paycock Press and the 2017 District Lines anthology published by Politics & Prose bookstore. Her poetry was nominated for a 2016 Pushcart Prize and her short story, "Gargoyles and Stars," was the 2016 winner of The Writer Magazine short story competition judged by Colum McCann. Her short stories and poetry also have been published or are forthcoming with Akashic Press, Fiction Southeast, Gargoyle, 100 Word Story, F(r)iction, Ploughshares, Vestal Review, and Zero Dark-Thirty. After a twenty-year career as a television executive, she returned to her first passion: creative writing, and in 2011, she earned her MFA in Fiction with honors from The City College of New York.
Read the original writing piece Caroline produced during her time at Woodlawn!
Jennifer Clements is a writer based in Washington, DC, whose work has been featured or is forthcoming in publications including Barrelhouse, Hippocampus, WordRiot, Psychopomp, and The Intentional. She has received fellowships from the Fulbright Program and the DC Commission on the Arts and Humanities, as well as nominations for the Pushcart Prize, the Larry Neal Writer's Award, and the Best of the Net Award, among other honors. Currently, Jennifer writes theatre reviews for DC Theatre Scene and serves as prose editor for ink&coda. She volunteers as both a judge for the Helen Hayes Awards and a teaching artist for the Sitar Arts Center. She is currently working on a collection of creative nonfiction.
Read the original writing piece Jennifer produced during her time at Woodlawn!
Christine Stoddard is a writer and artist originally from Arlington, Virginia. Her writings, comics, photos, collages, and films have appeared in Marie Claire, Bustle, Cosmopolitan, The Southeast Review, The Feminist Wire, The Huffington Post, the New York Transit Museum, the Poe Museum, the Ground Zero Hurricane Katrina Museum, and beyond. She is a recipient of a national emerging artist grant from the Puffin Foundation and was named one of Folio Magazine's top 20 media visionaries in their 20s for founding Quail Bell Magazine. In addition to being the author of Hispanic and Latino Heritage in Virginia (The History Press) and the co-author of Images of America: Richmond Cemeteries (Arcadia Publishing), Christine is a proud graduate of VCUarts and the VCU da Vinci Center in Richmond, Virginia.
Read the original writing piece Christine produced during her time at Woodlawn!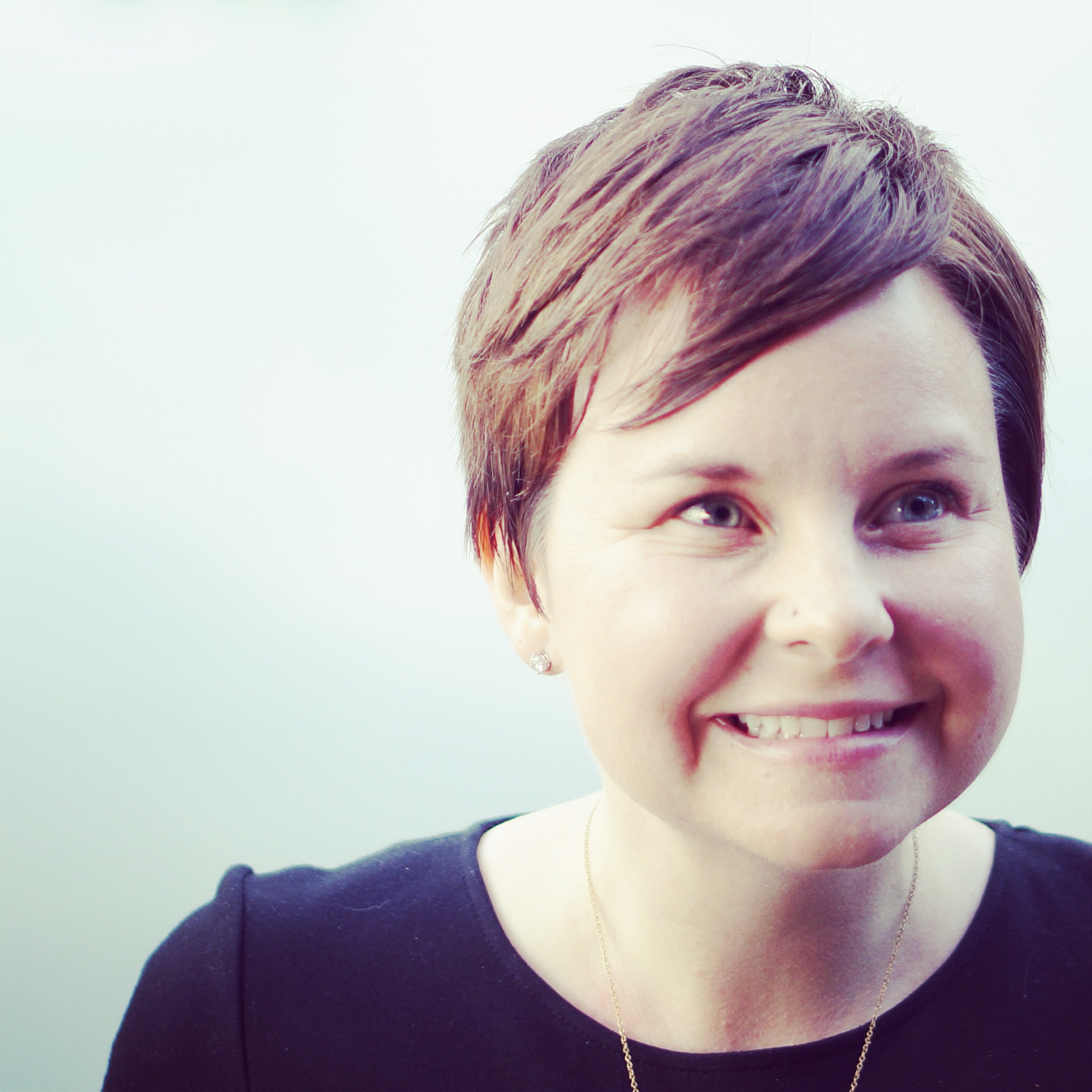 Nicole Tong is a recipient of a Dorothy Rosenberg Prize in poetry and fellowships from George Mason University, Sundress Academy for the Arts, and the Vermont Studio Center. She is the associate editor of The Northern Virginia Review out of Northern Virginia Community College (NOVA) where she is an Associate Professor of English. Her writing has been published in American Book Review, CALYX, Cortland Review, Still: The Journal, and Yalobusha Review among others. She is a recipient of this year's NOVA President's Sabbatical Award and will spend the fall writing a full-length collection of poems tackling environmental justice issues.
Read the original writing piece Nicole produced during her time at Woodlawn!